New Years Eve Appetizers
(Last Updated On: August 4, 2020)
When having a party, I prefer to offer a bunch of different appetizers. It's usually less work, and gives you a bigger variety so picky eaters (like me!) can pick and choose what they enjoy.
This also makes it much easier to eat and socialize at the same time.
Here are some of my favorite appetizers that would be perfect for a New Year's Eve (or any other) party! Will you be serving New years Eve Appetizers at your party this year?
New Years Eve Appetizers
1.

My grandma always says that a meal needs a "sour" element. In our family, this is usually pickles and olives. These Oven fried pickles are a crunchy chip that you can dip in almost anything!
2. I always order Mozzarella sticks at our local pizza joint. However, this version made with cheese sticks looks easy, and can even be made ahead!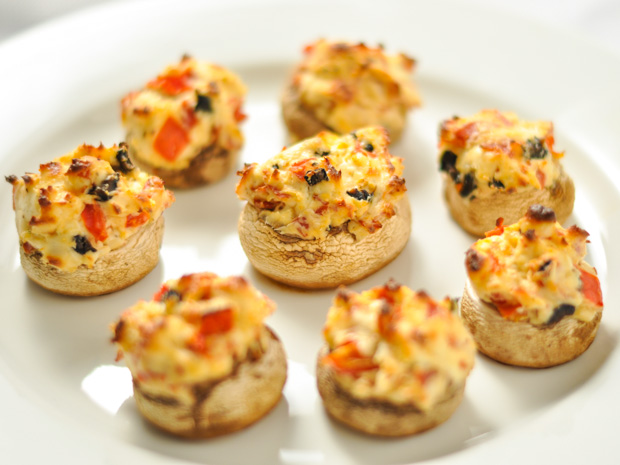 3.These Pepperoni Pizza stuffed mushrooms make a great bite sized appetizer. You could even use veggie pepperoni or leave it out entirely to make the recipe vegetarian.

4. Spice up your party with a Buffalo Chicken Cheeseball

5. Get great burger flavor in a portable package with Mini Meatball Sliders .

6. This Onion Dip looks 10x better than the kind you buy at the store.

7. Parmesan Potato Bites are an easy,delicious way to feed a crowd!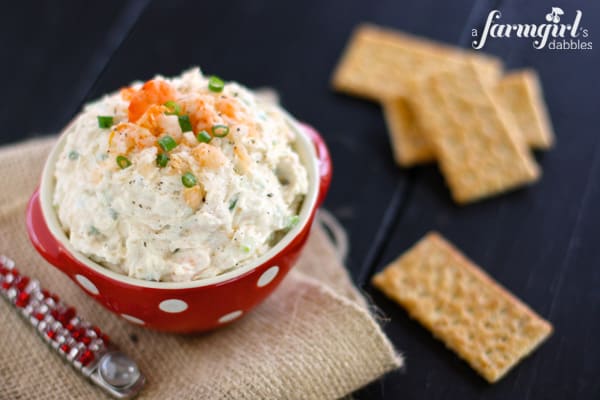 8. Shrimp Dip will go perfectly with crackers or cut vegetables.

9. Ever wonder how restaurants make Jalapeno Poppers? Click to find out!

10. BBQ Chicken Bites: Betcha can't eat just one!
What is your family's favorite New Year's Eve Appetizer? What do you think of these New Years Eve Appetizers?
Hope your new year is the best ever!