Vanilla Cake Batter Perfume + FragranceNet Giveaway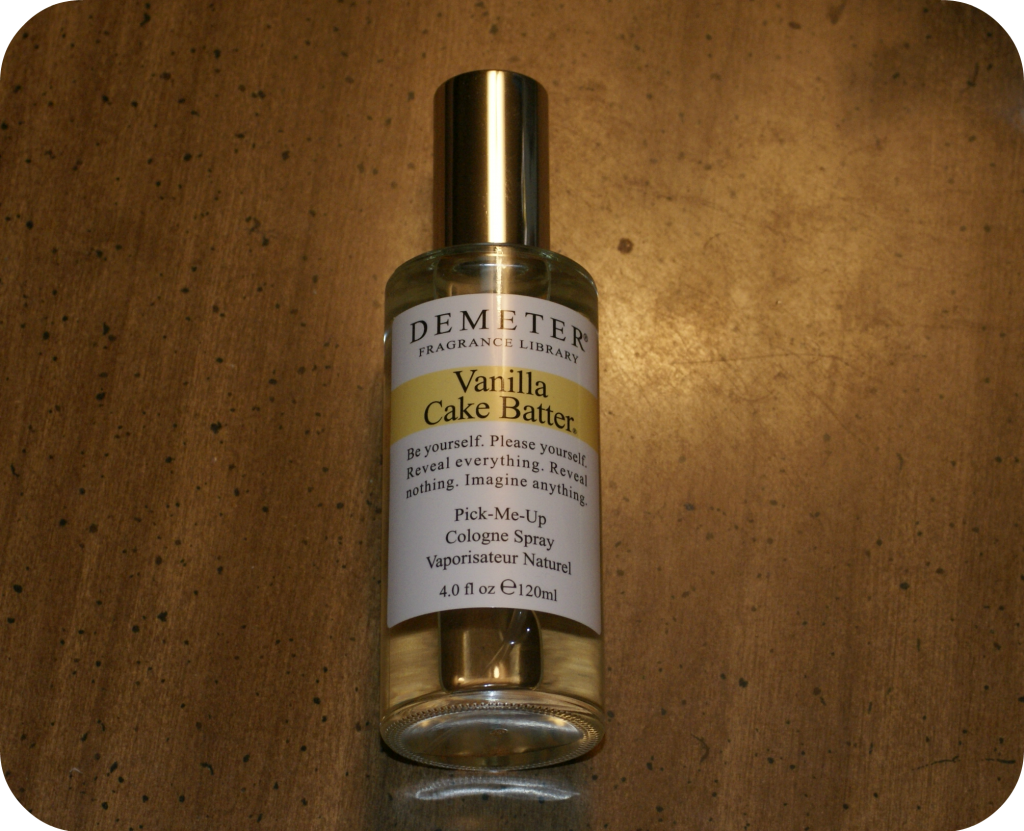 When thinking about my favorite perfumes the one over-arching theme is sweet perfumes with vanilla notes.
I've got perfumes that smell like cotton candy, sugar cookies, and even caramel. I didn't think I could love anything more than these scents.
However, when I discovered Demeter's Vanilla Cake Batter my mind was absolutely blown.
They have captured the essence of cake batter. The scent is buttery, sweet, and just delicious. It smells exactly like a bowl of Funfetti Cupcake Batter!
I can't believe I've never heard of Demeter Fragrance Library before!
Other foodie scents by them I'm dying to try are
1. Chocolate Chip Cookie
2. Fruit Salad
3. Orange Cream Pop
Usually these will cost you at least $40 dollars a bottle. However, when you order from FragranceNet.com you can can get each one for only $25.99! They also frequently sent out Email coupons to get 15% (or more!) off so you'll probably end up paying even less.
I'd highly recommend them for any perfume purchases. They have everything from Indie Brands to Prada!
I love buying perfume, but it can be SO expensive. This is because the markup is huge. Let's take a peek at what you'll pay in the Department Store Vs. What You'll pay @ Fragrance Net



1. Dolce and Gabana Light Blue Perfume ($87 vs. $78)

2. Burberry Brit ($72 vs. $41)

3. Viva La Juicy by Juicy Couture($69 vs. $48)
They also offer similar deals on makeup and hair care items!
Next time you're in the market for a new perfume be sure to check Fragrancenet to see if you can save some $$. Maybe the hubby will even be willing to buy a fancy one with a coupon code?
FragranceNet has been kind enough to offer one lucky Baking Beauty reader a $50 Giftcard to use towards anything on FragranceNet!
Disclosure: I received a Demeter Fragrance Sample in exchange for an honest review. No other compensation was received, and all opinions are my own.