Best Oreo Recipes
(Last Updated On: February 26, 2019)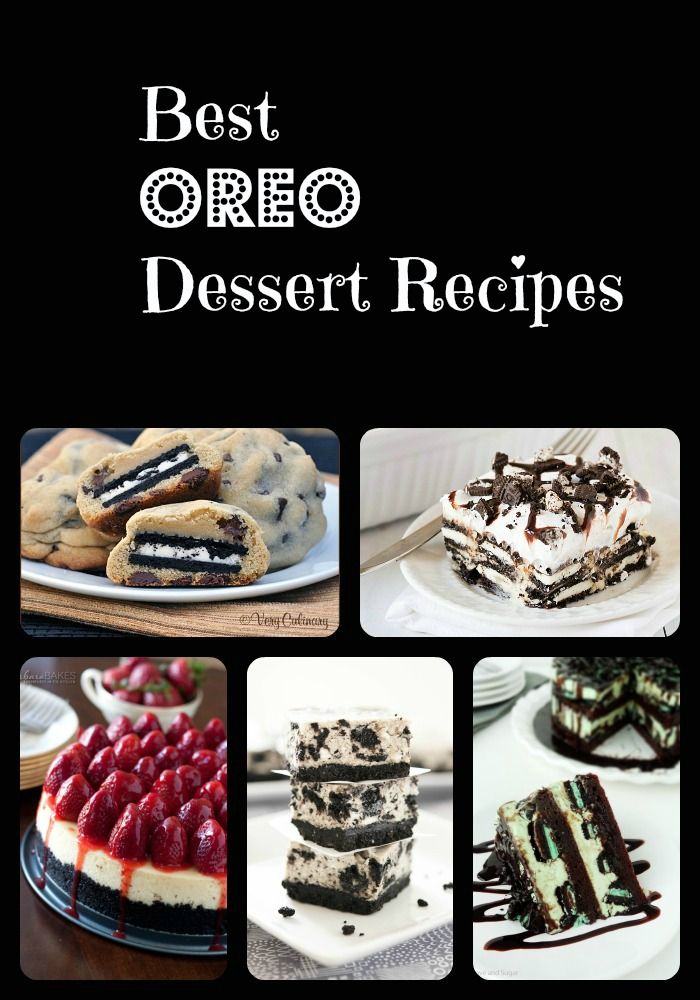 Oreos evoke memories of paper bag lunches in a school cafeteria for me. As a child they seemed like the best treat in the world.
However, to be honest they're not my favorite cookie today. I like them, they're not bad. However I don't necessarily crave them on their own.
However, they tend to elevate any dessert recipe you use them. Brownies, Cupcakes… When you make them Oreo recipes, they go from ordinary to extraordinary!
That's right ladies and gentlemen. Oreos are not milk's favorite treat, these desserts are!
Oreo Recipes – Oh, So Yummy
Cookies:


Oreo Stuffed Chocolate Chip Cookies
Oreo Chocolate Chip Cookies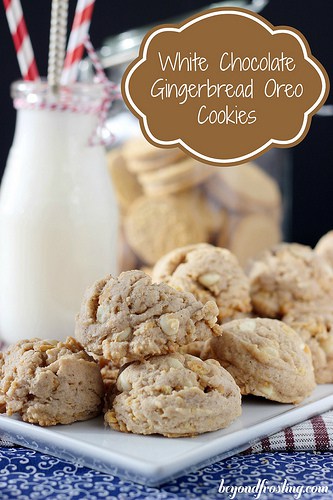 White Chocolate Gingerbread Oreo Cookies
Homemade Oreos
Peanut Butter Cookie Pie
Brownies/Blondies:


Peanut Butter Oreo Blondies
Cakes/Cupcakes:

Cookies and Cream Cake
Oreo Icebox Cake
No Bake Oreo Construction Cake
Strawberry Cheesecake with an Oreo Crust
Oreo Cheesecake Bars


Minnie Mouse Cupcakes

Mint Oreo Brownie Ice Cream Cake

Puppy Chow Recipes:

Peppermint Oreo Muddy Buddies
Golden Oreo Birthday Cake Puppy Chow
Cocktails:

Oreo Martini
Cookies and Creamtini
Candies:


Cookie Dough Oreo Balls
Miscellaneous: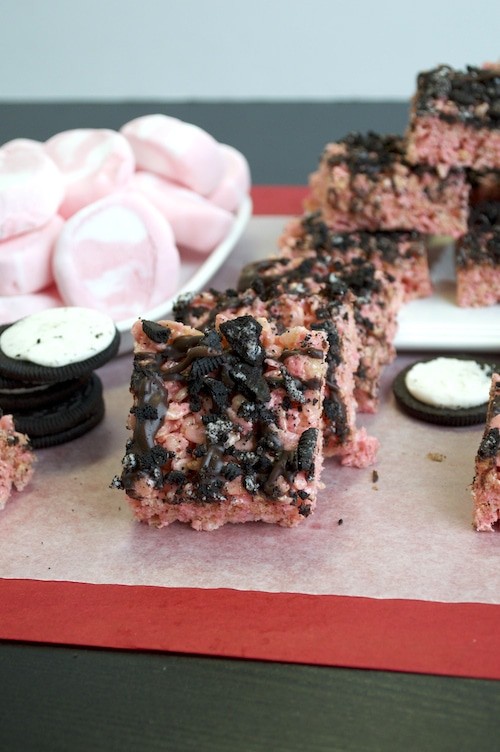 Peppermint Oreo Rice Krispy Treats
What are your favorite Oreo recipes?