OPI Holiday Collection

1.Avojuice Holiday
This holiday season, OPI releases Avojuice Skin Quenchers Hand & Body Lotion in two limited edition scents, Vanilla Snowflake (a blissful blend of sweet vanilla and buttercream) and new Peppermint Shimmer (a soft peppermint aroma with a kiss of shimmer). These lotions are a festive way to keep skin hydrated and healthy during the season's unforgiving cold weather with smooth, rich and moisturizing formulas.
Holiday stress and winter chill can make skin dull and lifeless, but saturating hands and body with the aloe and avocado extracts in Peppermint Shimmer and Vanilla Snowflake can rejuvenate and reinvigorate dry skin, making it feel moist and silky smooth
In addition to the regular bottle, both Avojuice lotions will be available in miniature sizes, perfect for stashing in the car, carrying in a purse, or giving as a stocking-stuffer.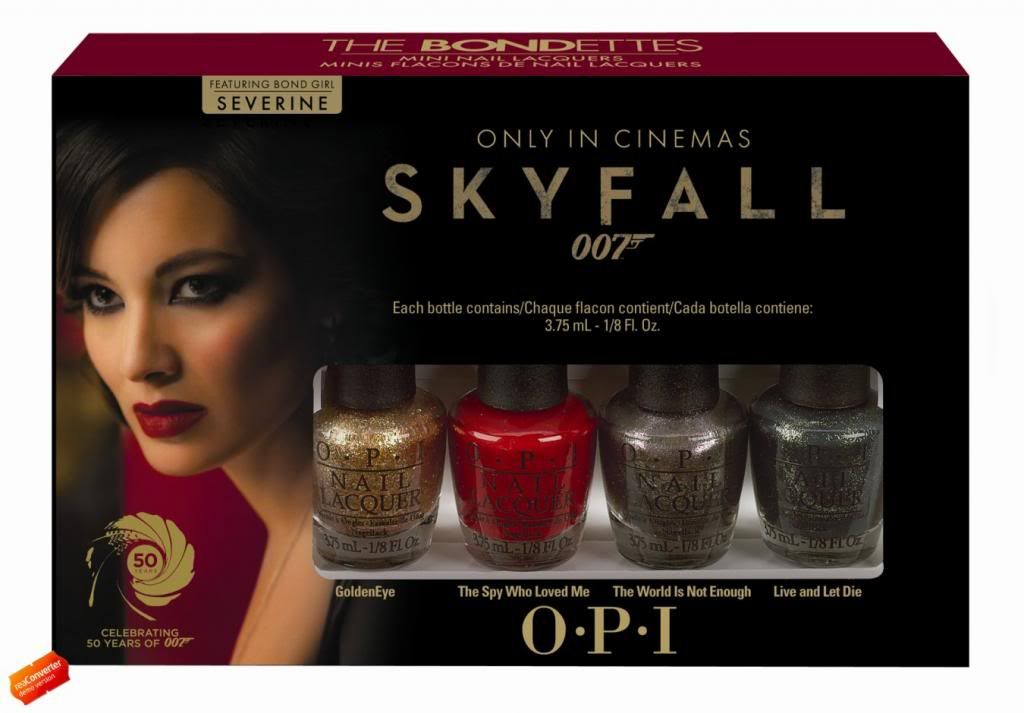 2.Bond-ettes and The Top Ten minis
OPI celebrates this holiday season with two new mini lacquer sets, the perfect stocking stuffers. Bond-ettes features four shimmery shades from the new limited edition Skyfall lacquers, inspired by the latest installment in the James Bond series. The Top Ten mini kit showcases ten miniature bottles of OPI's most popular reds, sheers, neutrals and more.
3.Magnetic Skyfall
OPI celebrates the 50th anniversary of James Bond with the release of three, new magnetic lacquers inspired by the upcoming film Skyfall – the first magnetized colors from OPI. The three hues, gunmetal gray, gold shimmer and rich burgundy, each come with its own unique, specially-designed magnetizer to create striped, diamond or wavy patterns, respectively.
The three Skyfall Magnetic Lacquer Packs include: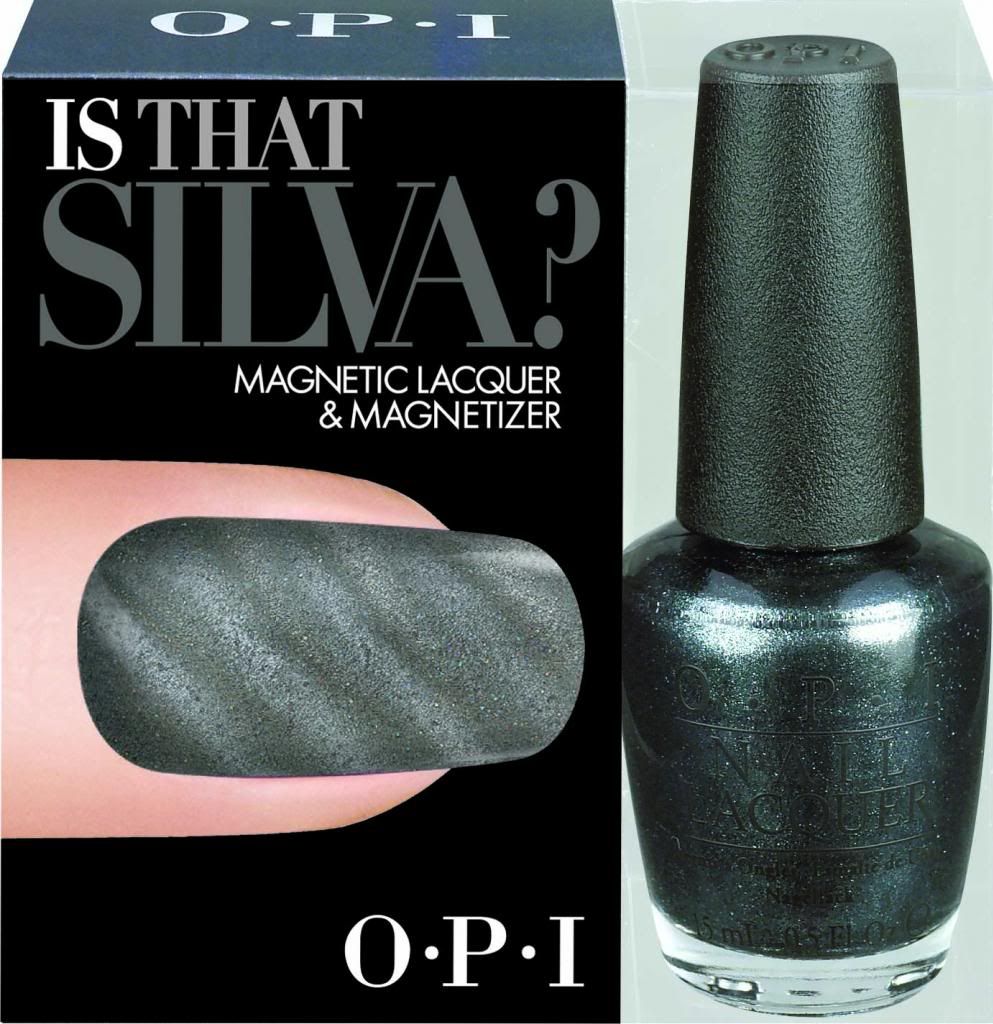 Is That Silva?
Gunmetal gray with a diagonally striped pattern.

Bond…James Bond
Gold shimmer with a diamond pattern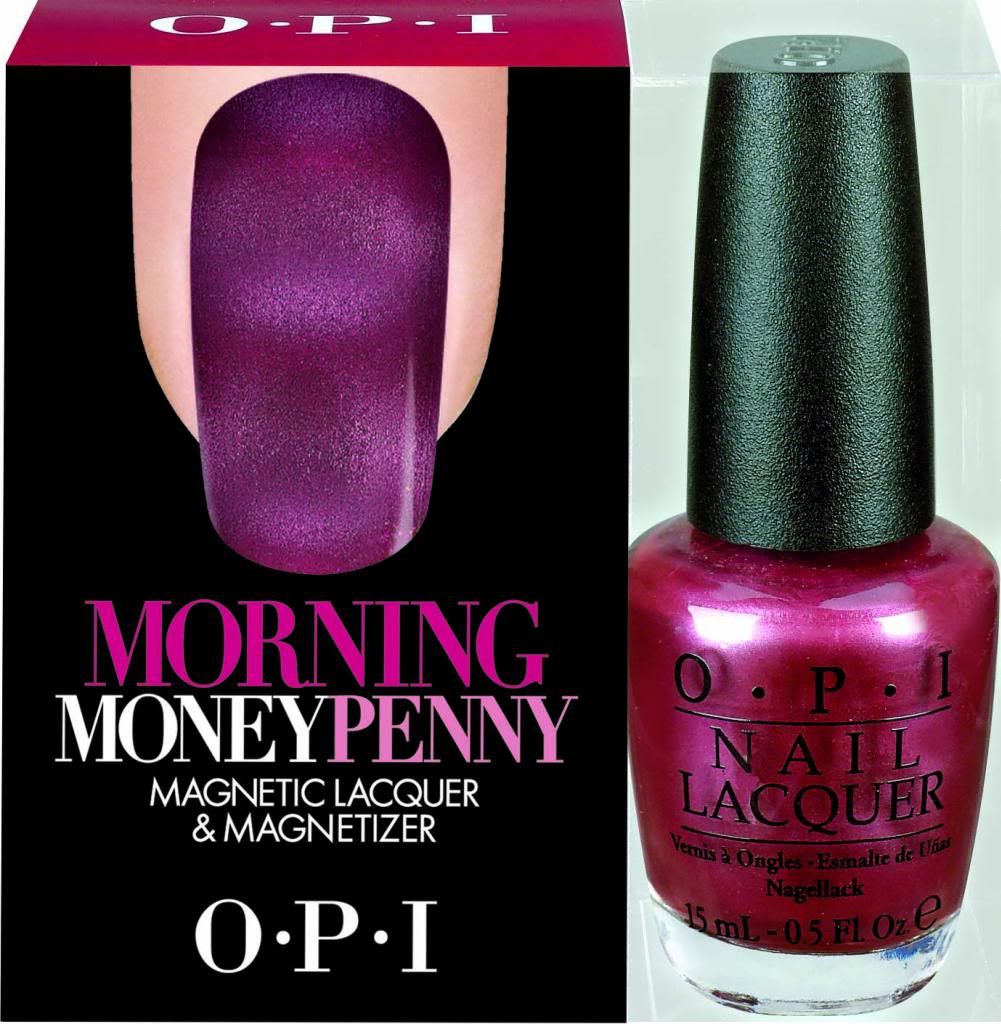 Morning, Moneypenny
Burgundy with a wave-like pattern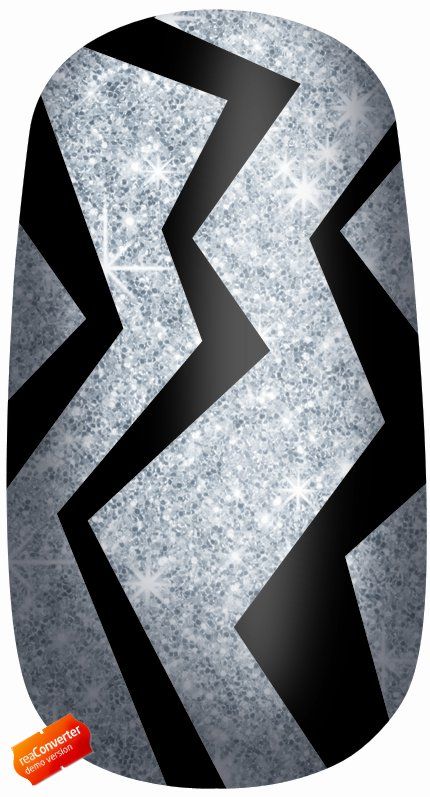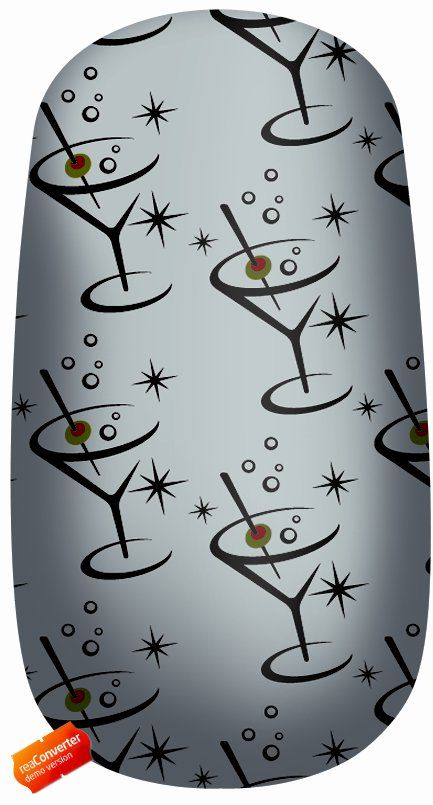 4.Skyfall nail apps
OPI adds four new, limited-edition designs to the Pure Lacquer Nail App collection, which offers instant, easy-to-apply nail designs. The precut nail strips are made of 100% real nail lacquer and provide a high-shine finish, long-lasting wear, and zero drying time. The new designs inspired by Skyfall include Nice Tux (silver and black glitter zig zag stripe), Positively Shocking (glittery gold), Floating Dragon (bright red crème with black dragon print) and Shaken Not Stirred (silver with martini glass print).
5.The Man with the Golden Gun 18k
OPI has crafted the perfect, decadent holiday treat – complete with a dash of luxury, a sprinkling of fashion, and touch of intrigue – to celebrate James Bond's Golden Anniversary with the introduction of 18 karat gold leaf top coat The Man with the Golden Gun. This luminous, rich top coat adds an additional layer of chic gold leaf texture whether painted over completely dry OPI nail lacquer or directly to the nail itself.
Inspired by the world of 007, this stunning, real 18 karat gold top coat comes packaged in a special limited edition collectable gold bottle and makes the ultimate holiday gift.
Products are available this November at Dillard's, JCPenney, ULTA, ect.