New L'Oreal Makeup Items
Be on the lookout at your local drugstore for these fabulous new items from L'oreal.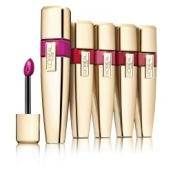 L'Oréal Paris Colour Caresse Shine Stain by Colour Riche
This lightweight lip stain is designed to deliver long-lasting color with a glossy, high-shine finish (vs. the matte effect that many stains provide). Never heavy and never drying, the weightless formula glides on for a unique lip color experience.


L'Oréal Paris Colour Riche Eye Shadow Quads
MY LATEST VIDEOS
Color authority L'Oréal Paris is proud to expand its Colour Riche franchise to include a new collection of eye shadow quads that have been customized with trend-driven, wearable hues and specially developed to create not just one eye look – but endless statement looks for your every mood.


L'Oréal Paris Colour Riche Nail Lingerie
Thanks to L'Oréal Paris, customized 3D nail effects are at your fingertips. With Colour Riche Nail Lingerie, women can create endless nail looks with one sticker. The perfect accessory to polish, these 3D nail jewels can be layered with any nail color for a sophisticated sparkle effect. Designed for the nail novice, they require no dry time and offer mistake-proof application.

L'Oréal Paris Colour Riche Nail– SIX NEW "TREND SETTER COLLECTION" SHADES
L'Oréal Paris and Color Designer, Orrea Light, bring six new Trend Setter shades for 2013. Inspired by exotic flowers, the bold hues of the "Le Nouveau Riche" collection range from lime green to neon pink which reflect a connection with nature and a desire for pure paradise.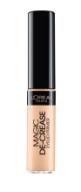 L'Oréal Paris Magic De-Crease Eyelid Primer
Specifically designed for eyelids, this primer addresses two common concerns of eye shadow users – wear and creasing.


L'Oréal Paris Telescopic Shocking Extensions Mascara
Discover the look of lash extensions in a tube with L'Oréal Paris' newest mascara innovation, Telescopic Shocking Extensions Mascara. The product's unique lash-hugging brush, which consists of 200 bristles and is shaped specifically to the eyelid to catch every last lash, works together with the Liquid Extension Technology, allowing the formula to coat lashes for extreme length.


L'Oréal Paris The Super Slim Liner by Infallible
The Super Slim Liner by Infallible creates lines both precise and bold to help create a variety of show-stopping looks. The formula contains a water-based ink that goes on smoothly, without any skipping or smudging, while intense pigments create a rich, beautiful shade of black.
L'Oréal Paris True Match Super-Blendable Crayon Concealer
This innovative, easy-to-use stick concealer offers a versatile, on-the-go solution for covering blemishes and imperfections. The point of the crayon allows for precise application, while the side of the crayon can easily canvas a larger area of skin such as under eye.

L'Oréal Paris Visible Lift Color Lift Blush
This innovative blush is infused with pink tourmaline pearls, a brightening mineral that adds vibrancy to the skin and reawakens the complexion. Its unique cream-to-powder formula allows for easy and blendable application to help illuminate the cheekbones.


L'Oréal Paris Voluminous Power Volume 24H Black Smoke Mascara
With the success of its L'Oréal Paris' Voluminous Mascara franchise, Power Volume 24H, L'Oréal Paris is expanding the line to include a matte Black Smoke option. With its breakthrough formula and unique brush, this addition reinvents what's possible when it comes to creating a dramatic smoky eye look.
Which of these have you tried? Will you be picking any of these up?