Maybelline Mega Plush Mascara Review
(Last Updated On: August 4, 2020)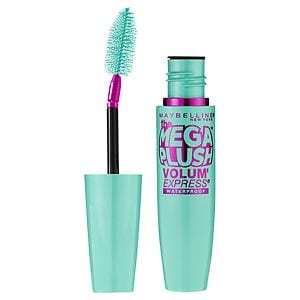 I have a love hate relationship with Maybelline Mega Plush Mascara. I love the texture, but I'm not thrilled with the way it makes my lashes look. It is part of the Volume Express line, however I feel like it added length rather than volume.
Pigmentation: I got the shade "Very Black". It was true to its name, no complaints here.
Texture: Unlike some mascara's this does not make your lashes "crunchy" and hard. Instead, they are soft, and very flexible. It also didn't flake or smudge on me at all.
Lasting Power: However, I feel like it doesn't make it thru the day as well as other Maybelline mascaras. It doesn't disappear or anything, it just doesn't look as good after 6-8 hours of wear
Ease of Use: My least favorite part of this mascara was the brush! It is supposed to be flexible to get even the smallest of lashes. In reality, its flimsy and feels like it may break. It is also very difficult to use on the lower lashes.
Overall, if your looking for a lengthening mascara that doesn't feel brittle you'll enjoy Mega Plush. However, if you're more concerned with volume I'd suggest Maybelline Falsies Masscara
Buy it at: Your local drugstore or
Drugstore.com for around $7.99
Have you tried Mega Plush, what did you think? If not what's your favorite mascara?