Maybelline Superstay Stain Gloss Review (Part 1)
(Last Updated On: February 25, 2019)
Maybelline recently launched their first Stain Gloss . It aims to provide vibrant shine, lasting color and a weightless feel – all in one product!
Keep reading to find out if it really does that!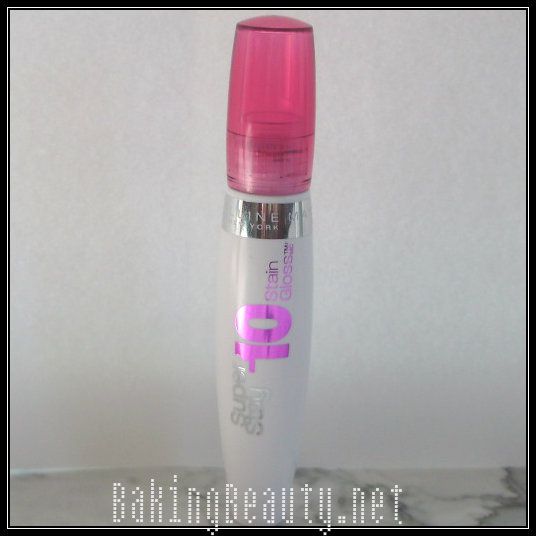 Shade 100: "Pink Plush"

Shade 120: "Berry Heavenly"

Shade 130: "Refreshing Red

Shade 140: "Ruby Indulgence"
Swatches
From Right to Left


Pink Plush, Refreshing Red, Ruby Indulgence, and Berry Heavenly
Lip Swatches

Pink Plush is a medium pink.

Berry Heavenly is a deep red burgundy color.
Refreshing Red is a medium reddish pink.

Ruby Indulgence is a pinkish red with hints of orange.

Rating

Pigmentation: 10/10
While mostly in shades of red and pink, I thought there were a wide range of shades. They are bright, but still wearable.

Ease of Use: 9/10

Lasting power: 7/10
The glossy finish fades quickly usually within 2 hours or when eating/drinking. However, the tint lasted in some form for around 6 hours on me. It also lasted overnight on my arm, from swatches. Personally I don't mind and actually expect to have to reapply lip products.

Maybelline Stain Gloss is more of a stain, than a gloss in my opinion.

Texture: 8/10
When you first put it on it feels wet. However, I found them to be drying when worn most of the day.

Also, it may just have been a bad tube but my Berry Indulgence shade was very "goopy". It was so thick and hard to apply. In fact, after closing the tube it would overflow a bit. This is the only shade I had a problem with, so I'm guessing it may just be a bad batch.

Packaging: 9/10

Overall Rating: B

Disclaimer: Baking Beauty received press samples for consideration. My loyalty lies with my readers, and never with any particular brand. All opinions will always be 100% mine.