Mally Smoky Eye Kit
(Last Updated On: February 25, 2019)
This eyeshadow quad from Mally is an all in one smokey eye kit ($40).
The Mally Smoky Eye Kit contains an eyeshadow base and 3 different shades.


Base: This flesh toned base gives you a blank canvas to start on. it It really makes the colors pop. However, these colors are always very vibrant.
Brow highlight color: Is a matte light rosy pink.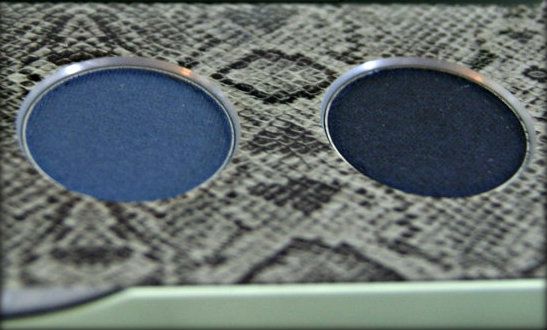 Lid Color: A deep medium matte blue.
Crease Color:  A very dark navy with a slight shimmer.
Swatches
Lookbook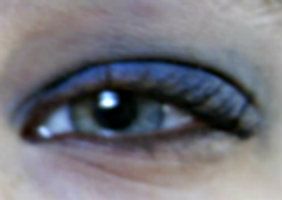 To create this look I used the first color to highlight my brow bone. Then I used the lid color on the inner half of my eyelid, and the crease color on the outer half.

The Good The Bad and The Ugly

What I loved


1. Great pigmentation: You get great color pay off in one brush stroke.

2. Coordination: The colors go together beautifully, no more digging around in my eyeshadow stash for a smoky eye.

3. Great texture: Very smooth, and not at all powdery

What I didn't like

The only thing I can think of is I probably won't use any of the shades in this quad by themselves. If I use it for a day I'll use them all, but if I'm wearing something else I don't think I'll reach for it.

Disclaimer: Baking Beauty received the items above for consideration. I was not required to write a review, and no compensation was received. All opinions will always be mine alone.