Kate Somerville RetAsphere Review
Kate Somerville RetAsphere Review (2 in 1 Retinol Night Cream)
Transform your skin overnight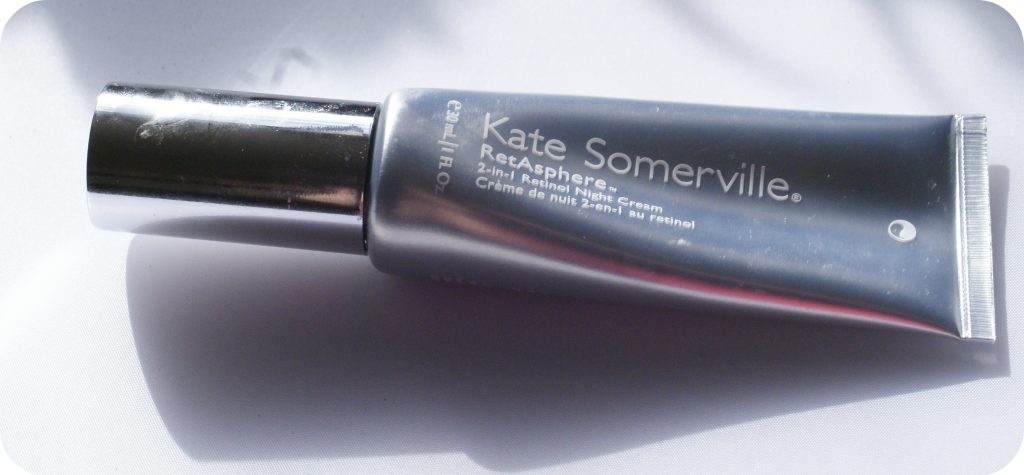 Best for: Those with sensitive skin and skin tone/texture issues
According to Kate this cream is: "designed to gently infuse the skin with pure Retinol and sustained hydration".
It also claims to
1."Relax deep wrinkles
2. Even out out texture and tone
3.Uncover a refreshed and revitalized complexion"
I've been using RetAshphere for around one month now. Generally retinol and I are not friends. I've tried several drugstore anti-aging creams that make my skin look dry/sunburned. However, I thought I'd give it another try since this is supposed to be gentle.
The cream itself is a thick,non-greasy lotion.
What I loved:
Gentle: I didn't have any sort of irritation or reaction to this cream.
Smoothing: You know that super smooth skin you get right after using a good exfoliator?  That's how my skin is feeling every day now.
Brightening:  Confession: I hate my skin. I tend to only look at my skin without makeup either without my glasses or from a distance. I've been noticing my skintone is more even, and my skin looks brighter/glowy.
Tighter/Plumper Skin
Bottle: I like that the bottle is a pump, but can still sit flat by the sink/in your medicine cabinet.
What I didn't like:
Not quite moisturizing enough: This cream didn't give me the soft,silkiness I'd expect from a night cream. Because of this I chose to put my regular moisturizer on top of it.
Disclaimer: Baking Beauty received Kate Somerville Samples. No other compensation was received, and all opinions are my own.