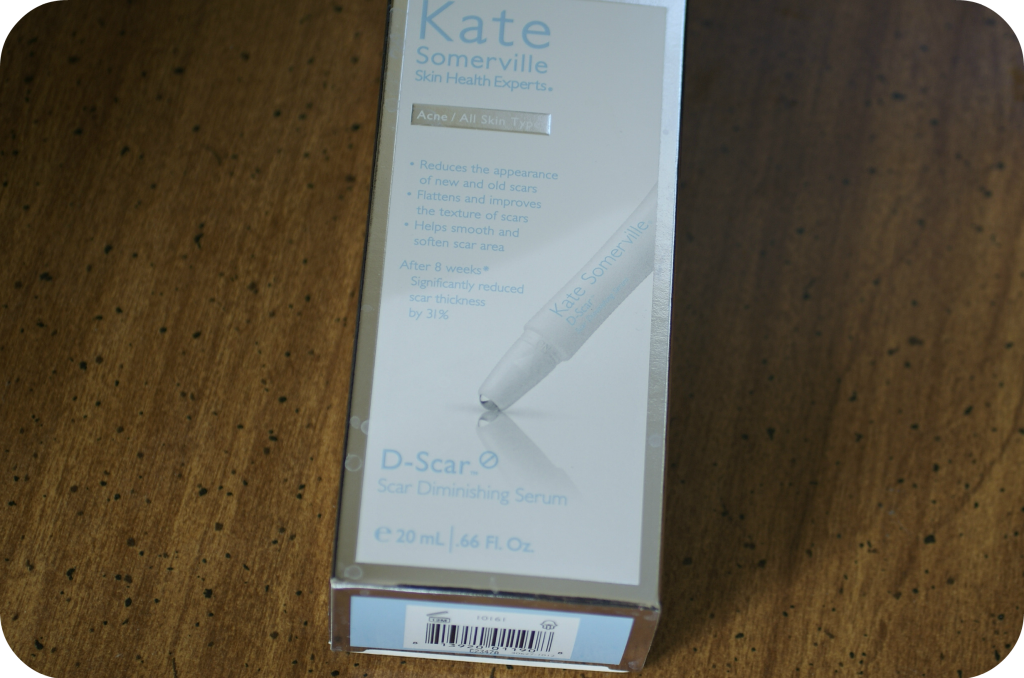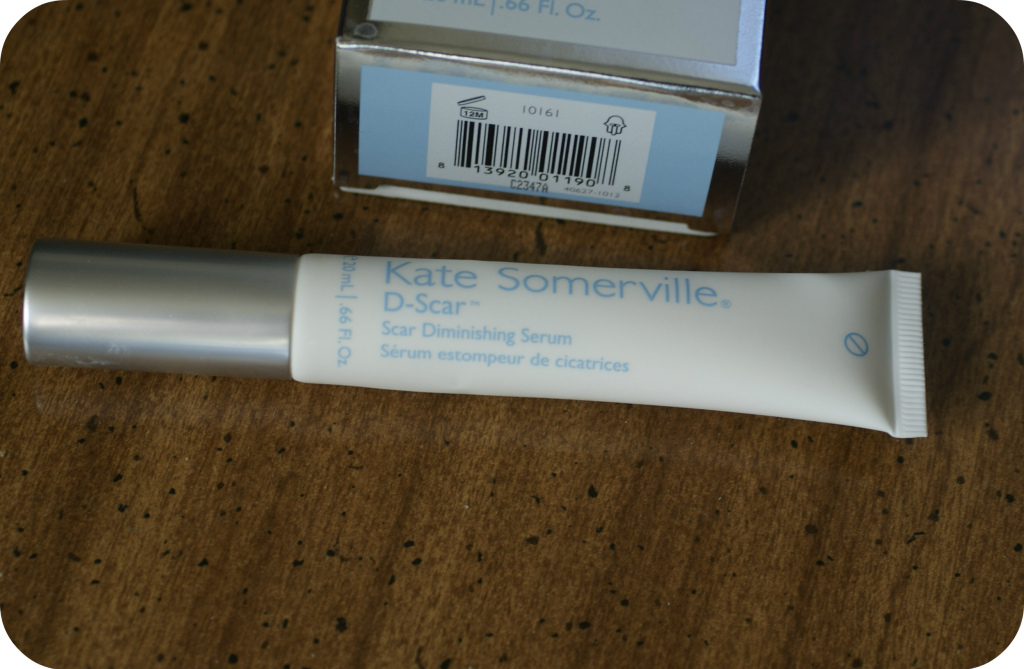 I'm happy to say that my teenage acne has virtually disappeared since I've entered by 20's. However, I'm still plagued by dark marks,and indented acne scars.
They're unsightly and definitely reduce my confidence. I've previously tried a number of products without much success. Most were designed to treat only raised scars.
However, I was thrilled to discover Kate's D-Scar is effective towards a wide range of problems.
Kate Somerville claims that this product:
"Reduces the appearance of scars and uneven texture using a powerful scar-fighting combination. This serum and rollerball applicator are designed to work together to flatten and reduce the look of both new and old scars."
Kate Somerville D-Scar Diminishing Serum Review
The product claims to deliver results in around 8 weeks. I've been using it for around 4 weeks.
What I loved:
RollerBall Application:I like being able to massage the product into my face, with the cooling tip.
Packaging: I've used several rollerball products before mostly on my eye area. LOVE LOVE LOVE that this one has an on/off switch. If you're using it you just slide it to on, and squeeze the product out.However, if you want to travel with it, just set it to off to make sure nothing comes out.
Moisturizing: The serum a smooth, offwhite cream. I like that it's moisturizing, and not at all drying/irritating.
Effectiveness: When wearing foundation I deal with the dreaded "crater face". My scars will soak up a ton of the product, and makes the holes 10x more noticeable. While I haven't seen any chances in my bare skin, I am noticing that makeup is not settling into my scars as much. I think this is due to the serum building them up, while also smoothing the area around it.
Can be Worn Under Makeup
What I didn't like:
I wish the product was bigger, or available in a bigger size. Using only a few drops a day the .66 oz. is not stretching as far as I'd like.
Where to buy:
Sephora
and Nordstrom
for $45!
Disclaimer: Baking Beauty received a Kate Somerville sample. All opinions are my own.