Etsy Spotlight Herbs of Avalon
(Last Updated On: August 4, 2020)
If you're like most people you hop (or if your like me you crawl) out of bed and get a shower first thing in the morning. Do you have any idea what's in the soap you use? If not you should because this is something that is coming into contact with your body every single day.
I grabbed two bottles out of my shower and found these ingredients listed: Cocamindopropyl Betaine, Decyl Gucoside, Polyquaternium-7 Hydroxypropyl Methylcellulose, and Methylisthiazolinone just to name a few!
What the heck are these? Your guess is as good as mine!
These were not bargain soaps either, but an expensive bubble bath and shower gel.
How do we really know what the effects of these chemicals are on our bodies now or in years to come?
I recently found an all natural, vegan, chemical free shop called Herbs of Avalon that I'd like to share with you all.

Contact
The shop's owner ,Heather, asks
"Our skin is the largest organ and our first line of defense against pollutants, so why would you want to put anything ON your skin that you wouldn't put UNDER it?"
Herbs of Avalon: offers a variety of products.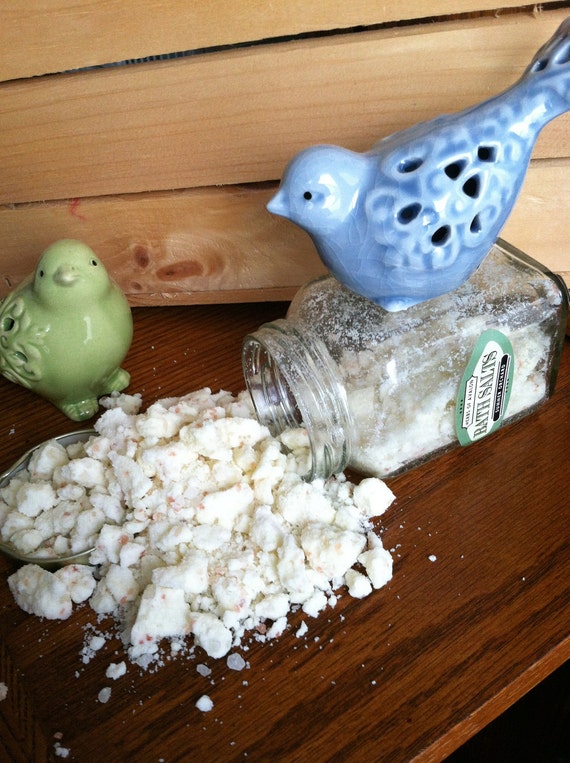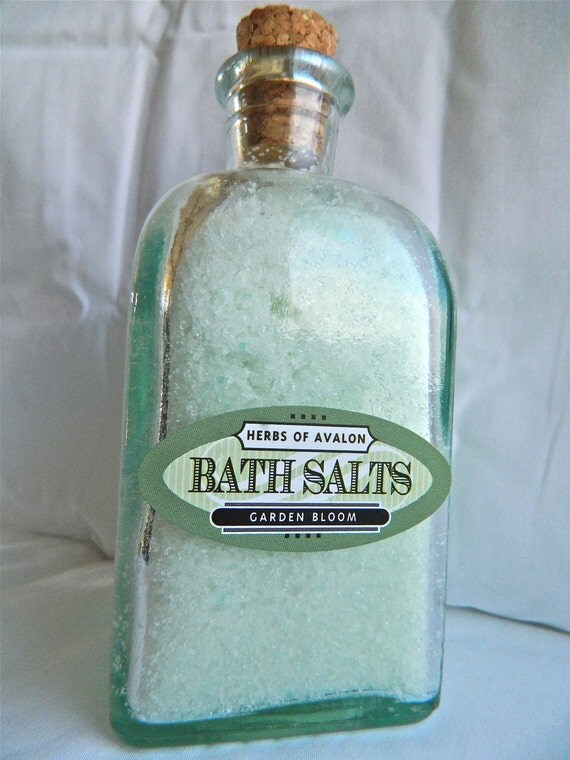 Bath Goodies
First, they offer several bath products including soap, bath salts, and bath fizzies. The fizzies and salts come in a variety of scents inlcuding Dark Musk, Evening Gardenia, , Garden Bloom, Tropical Escape,Magnolia, and summer orchard. Also, they offer special blends for certain moods. Whether you're looking for relaxation, romance, or energy they have something for you!
Also, let's take a moment to look at the ingredients.
Epsom Salts, Himalyain Pink Salt, Essential Oil Blend, Water Based Colorant, and Olive Oil.
That's it! Nothing I can't pronounce or don't recognize.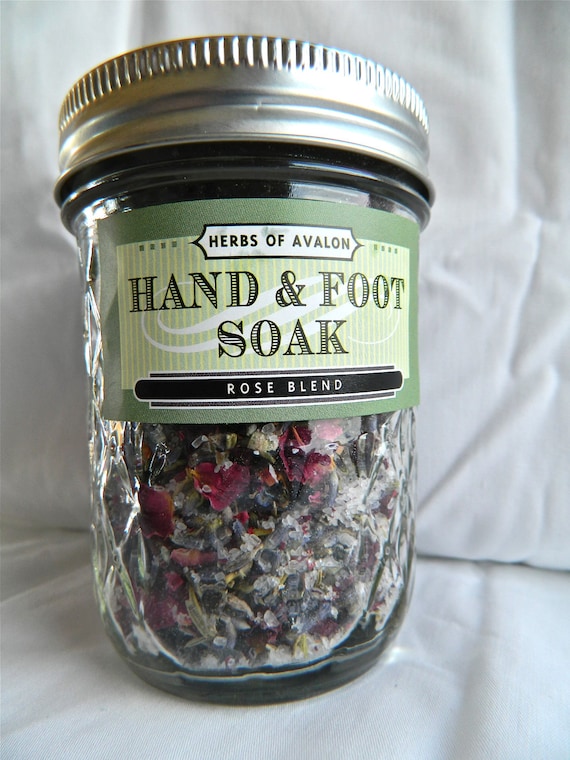 Scrubs, Soaps, and Butters
If you are looking to pamper yourself even further scrubs and soaks from her shop would be a great choice. The sea salt scrub has sea salt to help exfoliate, and olive oil to help moisturize. Two great ingredients that are both all natural!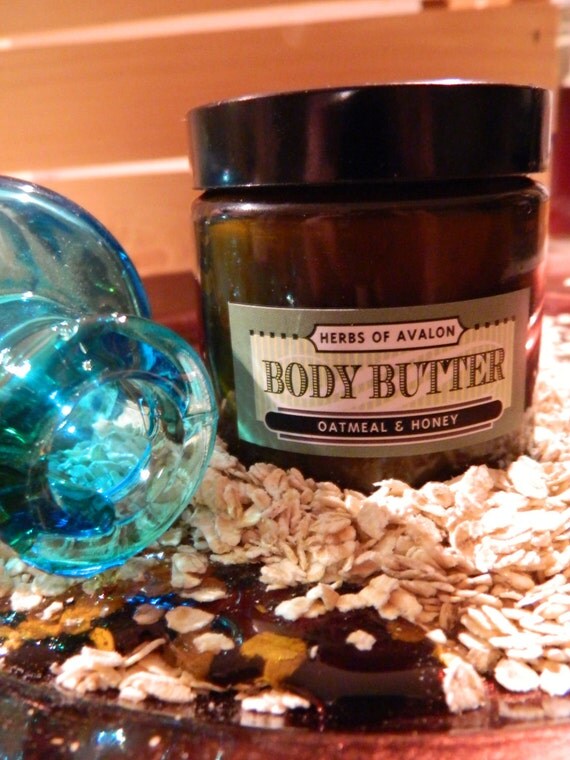 Another pampering product is the body butter.They come in a variety of scents including Violet, Oatmeal Honey, Wisteria, Jasmine, Strawberry, Peppermint, Jasmine,Vanilla Lavender, Twilight Garden, Magnolia, Lilac,Forest Retreat, and Coconut, as well as special blends for those who have problem skin or prefer an unscented butter.
Finally, other products such as facial masks, aromatherapy, and teas are offered.
Heather was kind enough to grant me an interview, please read on for her responses.
How did you get
into making soaps and bath salts? How long have you been doing it?
I have been making
products for the home and making herbal remedies and teas for years!
My initial interest
was when a friend of mine and I decided to "go herbal" and started studying the
different herbs – that was in 1998 when I was still a teenager! Through the
years I maintained an interest in herbs and grew to study aromatherapies as
well. In 2008 I became pregnant with my son and wanted to try to make my own
soaps to save money and be gentler on my baby's and my skin. This first try was
not a great success and I gave up. Then a few years later
my Grandmother was diagnosed with a skin condition called cellulitus. Usually
this is treated with antibiotics and special wraps, but she was allergic to the
synthetics and chemicals and it aggrevated the condition to the point that she
required hospitalization. At this point I started making herbal soaks, cocoa
butter sticks, and whipped body butters to help her to be able to overcome the
cellulitus. Today, nearly a year later and after the cellulitus overtook her
entire leg, she currently only has a small amount by her ankle!
I have an extremely
strong view that there is no reason for us to have to pump our bodies and homes
full of synthetic and chemical-laden products. The earth has given us all we
need to survive – if we use it wisely. Through the years we have lost the sight
of how to utilize herbs, oils, and other plants and resources. Through simple
things, such as a simple all natural bath salt, body butter, or herbal remedy,
I feel that we can step back closer to nature and work towards healing
ourselves and our planet.
What is your
favorite product that you make?
Hands down it is a tie
between the whipped body butter and herbal remedies!
I love to formulate
new scents for my butters! I always measure the solid butters out and melt them
to a semi-solid consistency and add my oils and whip it into oblivion! Watching
such a runny mess (and at the initial point it looks like a mess) turn into
something so beautiful and silky is –to me – nothing short of magic!
My herbal remedies are
another type of process altogether. They range from having to "cure" from
anywhere between 6 weeks to 6 months. I use organic oils (typically olive,
grapeseed, or jojoba) fresh herbs, and organic beeswax. That's it. But the way
that they look when they are in their curing jars and sitting on my mantle to
get the sunlight is beautiful!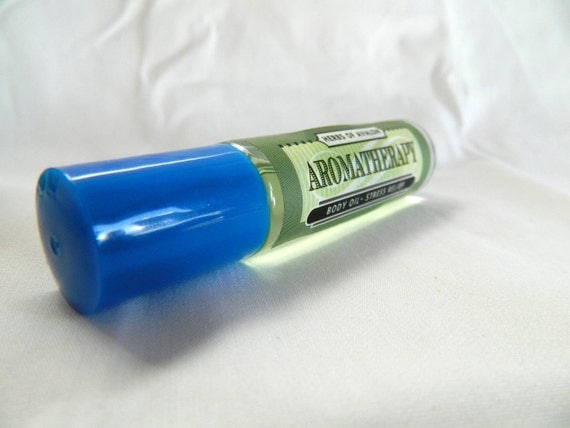 Do you use your own
products? Absolutely! If someone tries
to sell me something that they have never tried I will not buy it. Being a huge
believer in living the way that I want to be treated I would never sell
anything that I have not used.
What else do you
enjoy doing in your free time?Free
time? Do people really have that? I'm joking, or course. I have a family,
businesses, full time student, and animals. I do not get much free time. When I
do get free time I LOVE to read. I am a sucker for a paranormal romance –
Patricia Briggs, Yasmine Galenorn, Keri Arthur, Adrian Phoenix, Lara Adrian,
and so on. Currently I am hooked on around 21 book series! I am so addicted
that my husband bought me a Kindle so that our home didn't become overrun by
books! I especially like the type of books that throw in a romance, a mystery,
and a splash of the supernatural – but a good solid true crime also turns my
butter!
I noticed you also have
Avalon by Design featuring home items, and Charmed by Avalon photography, would
you like to tell us a little more about those?
Charmed by Avalon photography
was my first business venture. I love photography, and I am pretty good at it.
However, in my area there have been a lot of layoffs and with them came the
hobbyist photographer who was trying to make a living. This caused the market
to become overly saturated and I found myself taking more and more single
photos with people requesting that I give them the proofs to take to Wal-Mart
to print out themselves. So, I overturned my business. I still take location
photos, but now I charge a sitting fee and send off for prints – I used to have
no sitting fee and print my own prints for a fully customizable experience. I
also started taking more photos of nature and wildlife, which is why I got into
photography in the first place. I am currently building a larger portfolio of
these "stock" photos and in the future will cross over with Avalon by Design
and sell the photos in the shop.
Avalon by Design is the baby of my enterprise. It is not
fully open yet, but it will have things such as stained glass pieces, soy
candles, quilts, wooden furniture (small, medium, and large) and – here's the
best part – it will all be made mostly from either renewable, recycled,
reclaimed, or rescued products!
This
means that:
·
Some of the glass
from my stained glass may have come from old broken pieces, glass pieces that
were chipped or cracked and scheduled for the trashcan
·
Wood can be
reclaimed from old buildings, river bottoms, scraps, or any other places where
wood would have otherwise been wasted – I will not just go get wood that has
been cut down just for my pieces.
·
There could be
SOME level of new to these pieces, and a certain level of chemical – stained
glass requires a chemical called flux, for example. Also, sometimes finding
reclaimed glass for a stained glass project is hard to come by so there will be
a certain amount of new glass used.
·
Quilts and other
textiles will be made from eco friendly cloth, reclaimed (and cleansed) cloth,
and even some vintage cloth. However, all stuffing and thread will be new.
Embroidery products will have new thread used.
I
believe that having a beautiful home does not mean compromising our eco
friendliness.
——-
Overall Herbs of Avalon offers a variety of bath and herbal products that the owner herself uses. Please visit her shop to pick up something for yourself and keep an eye out for Avalon by Design!