Essence Stay Concealer Review

Are you looking for a good concealer that won't break the bank? Essence's "Stay Concealer" lasts all day, AND costs under $5 dollars.
Essence Says: "This long lasting cream fluid concealer covers under eye shadows and skin imperfections with light reflecting pigments for a naturally radiant complexion".
Baking Beauty Says: : This concealer is more on the liquid than the cream side. However, it does provide medium coverage that lasts all day.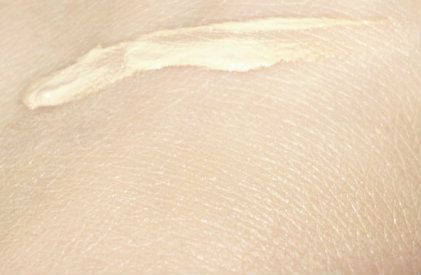 Texture: 9/10
Lasting power: 9/10
While it only lasted around 10 hours for me, that is still very impressive for a concealer.
Pigmentation: : 10/10
Shade 10 or "Natural Beige" is a perfect match for my skin.
Ease of Use : 9/10
I didn't like the packaging. It reminded me more of a lip gloss. I tend to dislike concealers with wands as they can grow and spread around bacteria. However, you can easily fix this by dabbing it on the back of your hand or a palette instead.
Overall: A-
Connect with Essence
Click here to like Essence on Facebook
Follow Essence on Twitter
Check out Essence on Youtube
Follow Essence on Twitter
Check out these other fabulous Essences Products
1. Essence Eyeshadow
2. Essence Lip Gloss
3. My current favorite product: Essence Mascara
Disclaimer: Baking Beauty received press samples for consideration. My loyalty always lies with my friends, not any particular brand. All opinions will always be 100% mine.