Elizabeth Grant Review
(Last Updated On: August 4, 2020)
Stuff Those Stockings With Something They'll Really Want
Every year my Mom and I do one of those HUGE over-sized stockings for one another. It is harder then you might think to fill! You can only include so much candy, and jewelry.
Here are some great stocking stuffers for women from Elizabeth Grant
(Please excuse the horrible background! The mailman came right as I was getting ready to hop in the shower. So I walked out(yes in my jammies!), and snapped a quick pic.
1. Shower Gel Set
Elizabeth Grant Says: The Shower Gel's very gentle formula is ideal for the entire family.
Baking Beauty Says: These delicious smelling gel's have me in the Christmas spirit!
It contains:
Christmas Morning: A buttery vanilla caramel. NOMNOMNOM
Winter Dreams: A spicy gingerbread scent perfect to warm you up on chilly winter nights.
I am a sucker for Holiday Scents. I love using them year round. When I get a case of the blues, I can always count on them to lift my mood. I really enjoyed these especially the sweeter Christmas Morning.
While they are not formulated to be moisturizing, they didn't make my skin dry and flaky like other soaps I've tried.
Finally, I loved the golden cap. It was a luxurious and festive touch.
2. Light Up Your Lips Lip gloss
Do you or your loved ones have an already overflowing drawer of lip gloss?
Hear me out, because I don't think you have one like this in your collection! The lip gloss wand actually lights up, and the tube has a mirror on the side.
I love that the light is just bright enough to touch up your lips in a movie theater, or a dark restaurant without calling attention to yourself. The mirror isn't perfect, but it allows you to generally see your lips.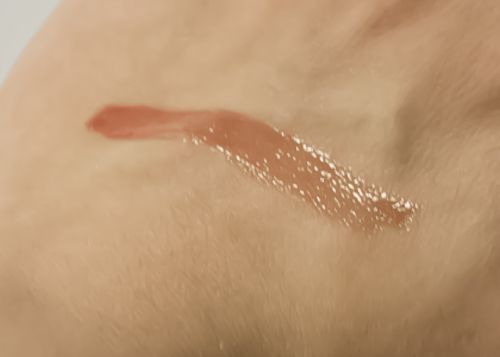 The shade I tried was Natural. It was a nude shiny pink. It made my lips feel very moisturized while wearing it. It would make the perfect gift for the beauty junkie who has everything!
What are you hoping to find in your stocking this year?