Cute Easter Cupcake Ideas
(Last Updated On: February 26, 2019)
Looking for  Super Cute Easter Cupcake Ideas? Look no further as I've rounded up some my blogger friends very best easter cupcake ideas. 
Cute Easter Cupcake Ideas
Down the Rabbit Hole Push Pop Cupcakes will make a unique Easter treat.

Spring Topiary Cupcakes from Bakingdom are cupcakes topped with a tasty little cookie. Yes please!
Eggs Nest Cupcakes contain both icing and candy! Nomnomnom
These nest cupcakes  are gluten free!
Easter Chick Cupcakes
<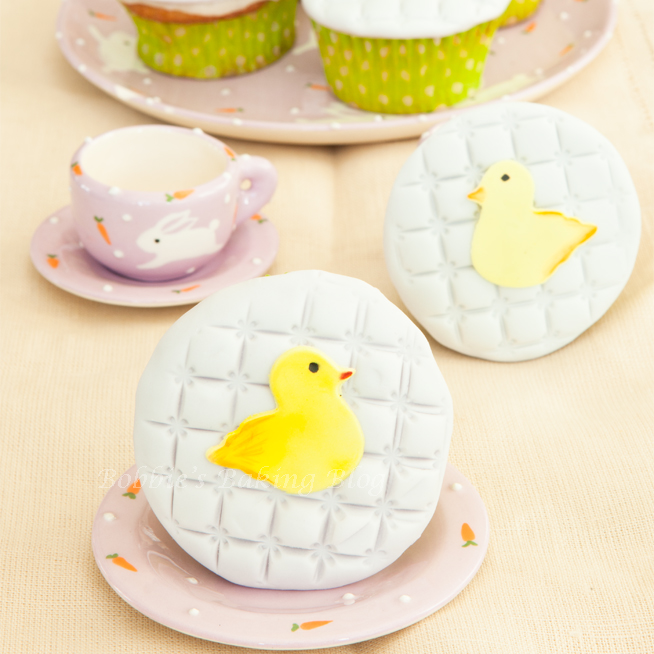 These stunning cupcakes from Bobbie's Baking are made with Quilted Foundant
Chick Cupcakes from Elsa Cooks start with a maple carrot cupcake and are topped with coconut.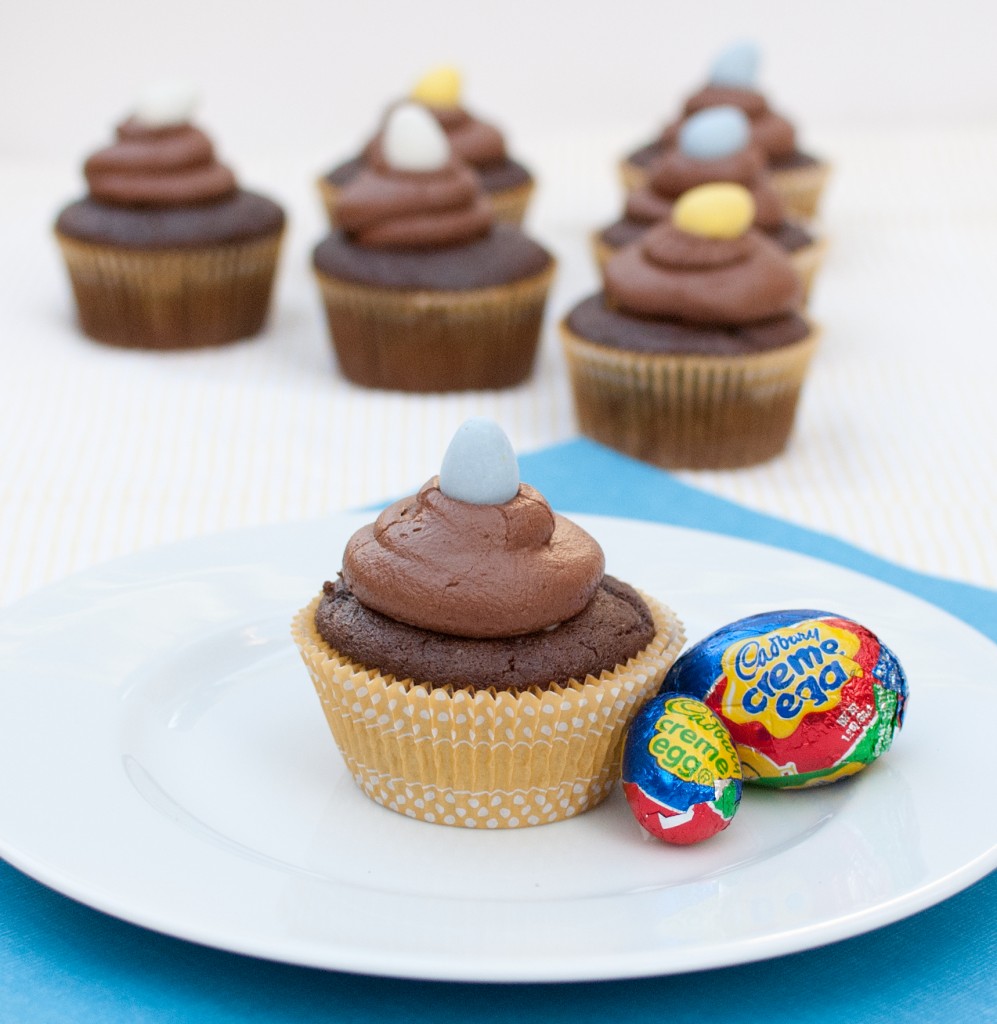 Chocolate Cupcakes with a Cadbury Egg from Baked In
Raspberry Cupcakes from Krissy's Creations have a beautiful color and an even better flavor.
Angie's Southern Kitchen may have created the cutest Easter cupcakes ever!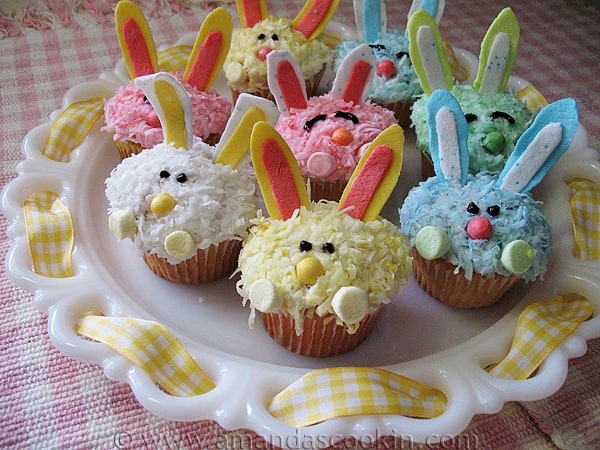 These Easter Bunny Cupcakes from Amanda's Cooking are made with marshmallows and sticks of gum. Genius!
Birds Nest Cupcakes are just the dose of Spring I need to make it thru the rest of the winter.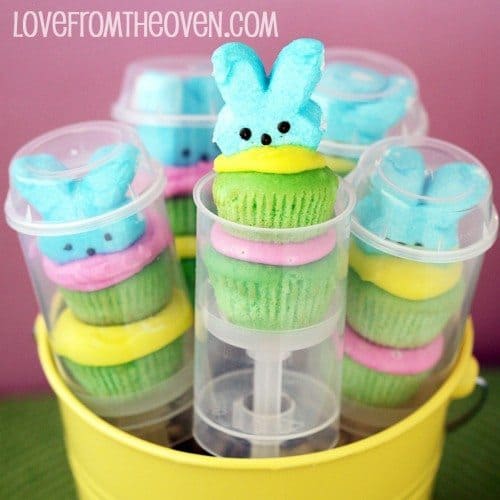 Cupcake Push Pops with Peeps are   Perfect for the marshmallow lover in all of us!
These stunning cupcakes are made with homemade fondant
What do you think of these Easter Cupcake ideas? What do you usually serve for Easter dessert?