Delicious Chocolate Sugar Cookies with Royal Icing and Almond filling.

Adorable Pastel Easter bunny dot cookies

Hot Cross Bun Macarons All the delicious flavors of a breakfast treat in cookie form.

Easter Egg Macarons with Nutella filling
Easter Nest Sugar Cookies with Cadbury Eggs
Lemon Sugar Cookies made with mini cookie cutters
Carrot Cookies are the perfect treat to leave for the Easter bunny.
Easter Sugar Cookies decorated with fondant.
Easter M and M Cookies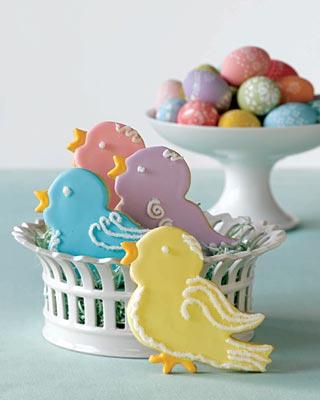 Easter Chick Cookies

Hatching Easter Chick Cookies

Vanilla Almond Easter Egg Cookies
Adorable Easter Cookies with Tutorial for each
3 D Easter Chick Cookies