Christmas Dessert Ideas
Christmas at our house is traditional. We like to do the same things, the same way each year.
It all begins the day after Thanksgiving. While everyone else is out bargain hunting, we begin putting up our Christmas Decorations.
Throughout December we shop and bake. Somehow no matter how hard we work, we're always still wrapping come the day before Christmas. On Christmas Eve we usually go to a candlelit church service, and open one present.
On Christmas day we tend to stretch our presents all day long. We get up early for an egg casserole Brunch at my Grandparents. Then for dinner we have ha,, cheesy potatoes, and green bean casserole. Finally, after a long day we open presents at home including giant stockings we  fill for one another.
However, one thing we don't like to keep traditional is Christmas Day's dessert. Granted we will always have a plate of cookies, we also like to have something more decadent to serve after the meal with coffee.
Here are some of my favorites I've made over the years, and ones I hope to try soon.
Photo Credit
1. This decadent cheesecake contains white chocolate, marshmallows and raspberries!

2. Got a mint lover in your family? They'll be sure to love these Peppermint Brownie topped with Peppermint Buttercream!
Photo Credit
3. Another minty favorite are these Chocolate Peppermint Cupcakes with CoolWhip Frosting.

Photo Credit
4.My Grandpa loves fruitcake. I'd love to bake him one this year instead of buying one of the rock-hard store ones.
Photo Credit
5. What could  look more festive on your table, than this red velvet cheesecake?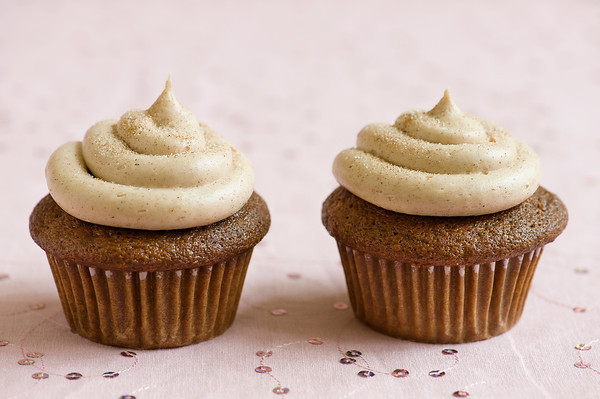 Photo Credit
6.Gingerbread is a classic Christmas flavor. It reminds me of building gingerbread houses (mine always seem to collapse!). I've never baked my own, but these Gingerbread Cupcakes with Cinnamon Cream Cheese Frosting look like a great way to start!
Photo Credit
7.Live somewhere where it never snows? Don't fear, Paula Deen's cake will bring the winter wonderland to your dinner table!

Photo Credit
8. This brownie torte is what I'm planning on making this year! So far no luck finding the chocolate stars. Any idea where I could find them?
9. Is icing your favorite part of the cupcake too? You'll be sure to love these Christmas Tree Cupcakes then!
Photo Credit
10. Are you the kind of person who likes to do things over the top? Want to really impress your in-laws this year? Why not try this sky high Eggnog Christmas Cake?
What are your traditions for the holidays? What does your family like to eat for dinner or dessert?
Disclaimer: This post has been brought to you in association with Tesco.com. All thoughts and opinions are 100% my own.