Best Nutella Recipes
(Last Updated On: February 25, 2019)
At the urging of family and friends, I finally broke down and tried Nutella! I was surprised that I liked it. I don't think I"ve ever tasted a hazlenut before, and automatically thought I'd hate them. However, its smooth chocolate flavor is almost like a liquid Hershey Bar.
Since then, I've been enjoying it on graham crackers, sandwiches, and even pound cake. However, I never knew how versatile it was. Check out my favorite recipes featuring Nutella below!

1. Easy Nutella Fudge
2. I'll be adding these Nutella Stuffed Chocolate Chip Cookies to my Christmas cookie list!
3. I would never have guessed that Nutella Hot Chocolate has only 2 ingredients!
4. Adding Peanut Butter and Nutella takes these Brownies to the next level!
5. Try topping off your next batch of cupcakes with this rich, creamy Nutella Frosting.
6. These Nutella Cupcakes literally frost themselves!
7. Perfect for Fall: Pumpkin Nutella Thumbprint Cookies
8. Nutella Cookies Cups

9. Cool off with a cool, creamy Nutella Fudgecicle!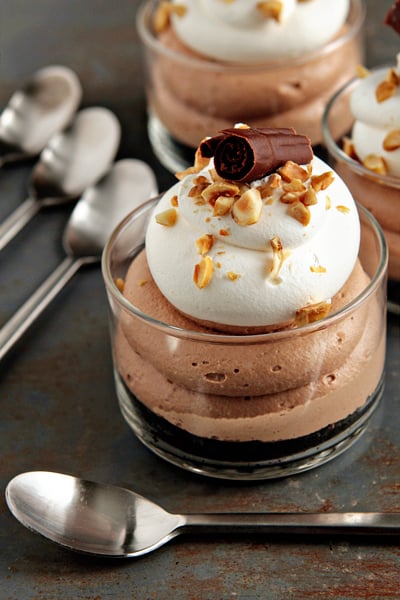 10. Can you believe this Nutella Cheesecake is no bake?
What are you favorite ways to use Nutella?